Maple Manor Pool Management
Mike Koziol, Pool Manager
Mike is excited for his third year as Pool Manager of Maple Manor Swim Club. Mike managed Beachcomber Swim Club for three summers and is currently Asst. Dir. of Aquatics at Germantown Academy, and also coaches swimming and water polo at GA.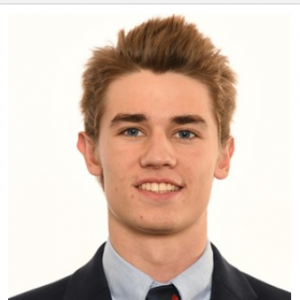 Joe Gewartowski, Assistant Pool Manager
Joe is starting his first year as assistant manager at MM but has served as a lifeguard at MM for 5 years and head guard for the last 2. Joe is currently a junior at Rider University and is part of their swim team. Joe is also a graduate of Upper Dublin High School where he swam in state finals in 2017 & 2018.
Employment at Maple Manor Swim Club
Maple Manor is committed to employing responsible people dedicated to providing a safe and enjoyable environment for members and guests. We prioritize the development of our employees, often promoting high performing and properly certified members of our team into positions of increasing responsibility.
Applications to the Maple Manor team are accepted prior to each year's summer season. The application period will be published on this website and advertised to member families. In order to apply, candidates must be at least fourteen years of age during the calendar year in which the application is submitted.
Applications for the summer season of 2022 will be accepted through March 31, 2022.
Click here to submit an application
For any questions around Maple Manor Employment please email employment@maplemanorswimclub.org
Click here to learn more about our hiring process