2020 Maple Manor Pool Management

Mike Koziol, Pool Manager
Mike is excited for his second year as Pool Manager of Maple Manor Swim Club. Mike managed Beachcomber Swim Club for three summers and is currently Asst. Dir. of Aquatics at Germantown Academy, and also coaches swimming and water polo at GA.

Kevin Van Such, Assistant Pool Manager
Kevin Van Such is entering his second year as Assistant Manager. Kevin is the Club Director of Maverick Water Polo and coaches water polo and swimming at The Haverford School.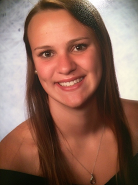 Caroline Greenwood, Assistant Pool manager
I am excited to join the MM pool staff as an assistant manager. This will be my third season as an assistant swim coach. My family has been MM members for 18 years; I competed on the team for 13 of those, volunteered with pre-team, plus worked as a lifeguard, snackie & front desk. I am a 2016 UDHS graduate and just finished my senior year at West Chester University, where I am studying to be a physical therapist.
Employment at Maple Manor Swim Club
Maple Manor Swim Club is accepting applications for Summer 2020. The number of open staff positions for the upcoming season will be dependent on qualified employees returning from last season plus new applicants pending from 2019.
Interested applicants for seasonal staff (lifeguard, snackbar, front desk) roles can send an email with qualifications to employment@maplemanorswimclub.org, requesting to be placed on a wait list in order to be considered for future opportunities. Each year employees receive a comprehensive performance review conducted by the management team with respect to expectations and responsibilities, which is considered when offering returning staff positions as outlined in the MM Employee Handbook. Employment at Maple Manor is contingent upon obtaining the required clearances.