2020 Maple Manor Pool Management

Mike Koziol, Pool Manager
Mike is excited for his second year as Pool Manager of Maple Manor Swim Club. Mike managed Beachcomber Swim Club for three summers and is currently Asst. Dir. of Aquatics at Germantown Academy, and also coaches swimming and water polo at GA.

Kevin Van Such, Assistant Pool Manager
Kevin Van Such is entering his second year as Assistant Manager. Kevin is the Club Director of Maverick Water Polo and coaches water polo and swimming at The Haverford School.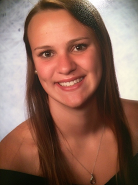 Caroline Greenwood, Assistant Pool manager
I am excited to join the MM pool staff as an assistant manager. This will be my third season as an assistant swim coach. My family has been MM members for 18 years; I competed on the team for 13 of those, volunteered with pre-team, plus worked as a lifeguard, snackie & front desk. I am a 2016 UDHS graduate and just finished my senior year at West Chester University, where I am studying to be a physical therapist.
Employment at Maple Manor Swim Club
Maple Manor is committed to employing responsible people dedicated to providing a safe and enjoyable environment for members and guests. We prioritize the development of our employees, often promoting high performing and properly certified members of our team into positions of increasing responsibility.
Applications to the Maple Manor team are accepted prior to each year's summer season. The application period will be published on this website and advertised to member families. In order to apply, candidates must be at least fourteen years of age during the calendar year in which the application is submitted.
Applications for the summer season of 2021 will be accepted through March 31, 2021. Click here to submit an application.
Click here to learn more about our hiring process.